A Phenom of Inspiration
By Jon Engelsman
October 26, 2021
On a specially-equipped Phenom 300 jet that shot epic footage of SpaceX's Inspiration4 mission launch for a Netflix docuseries.
---
A few days before the launch of SpaceX's historic Inspiration4 mission, a unique Embraer Phenom 300 jet equipped with two externally-mounted camera rigs took off from Long Beach Airport (KLGB) in Southern California.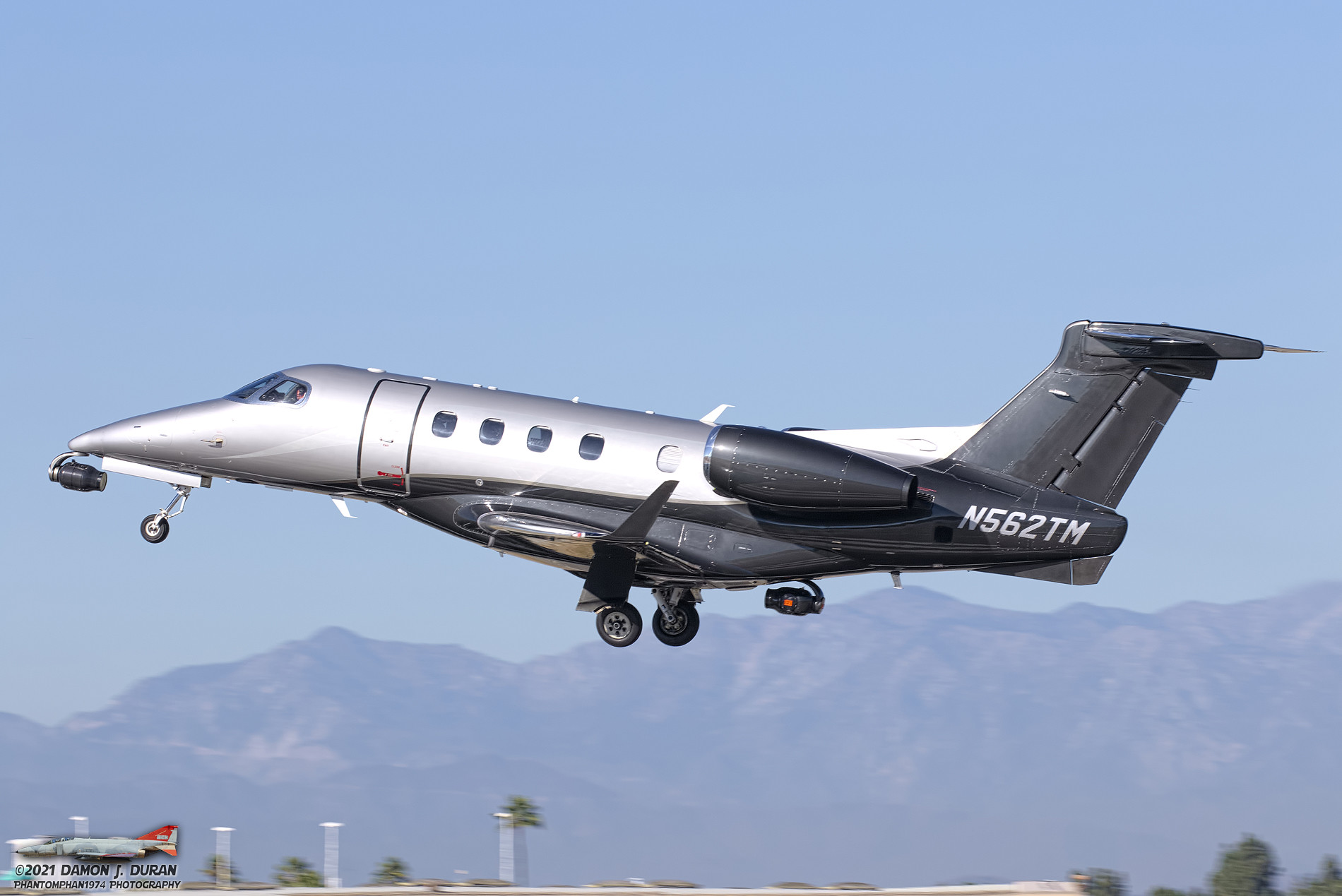 Image: © Damon D. (used with permission)
With the U.S. civil registration N562TM, the jet flew cross-country to the East Coast and landed on the afternoon of September 14th at the Space Coast Regional Airport (KTIX), the closest airport to NASA's Kennedy Space Center (KSC). It spent the following morning flying loops around KSC's Launch Complex 39 where a Falcon 9 rocket sat waiting to launch Inspiration4, the "world's first all-civilian mission to orbit".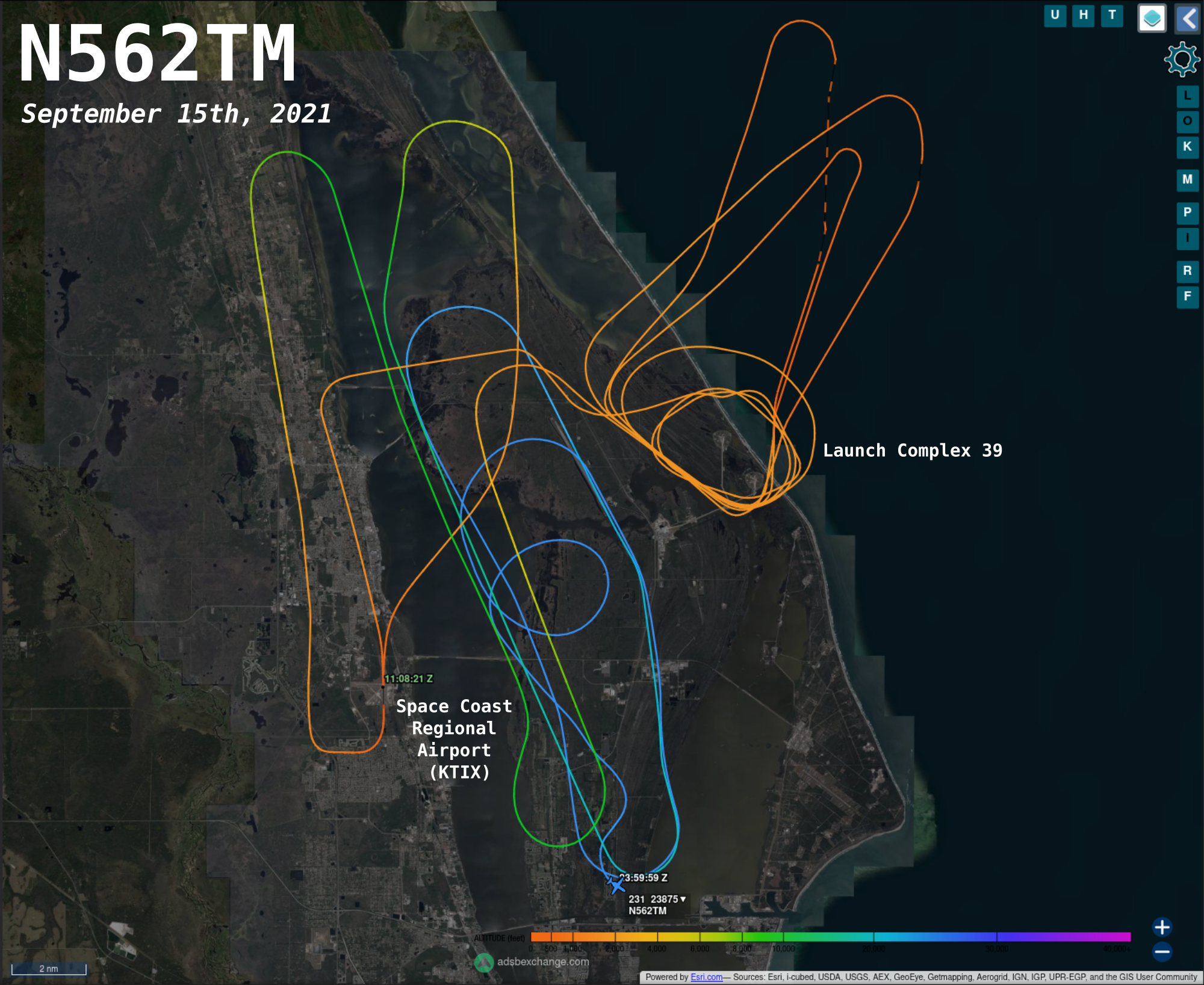 Source: ADSB Exchange
On September 16th at 00:02:56 UTC and flying at an altitude of 24,000 ft, N562TM was in a perfect position to film the nighttime launch.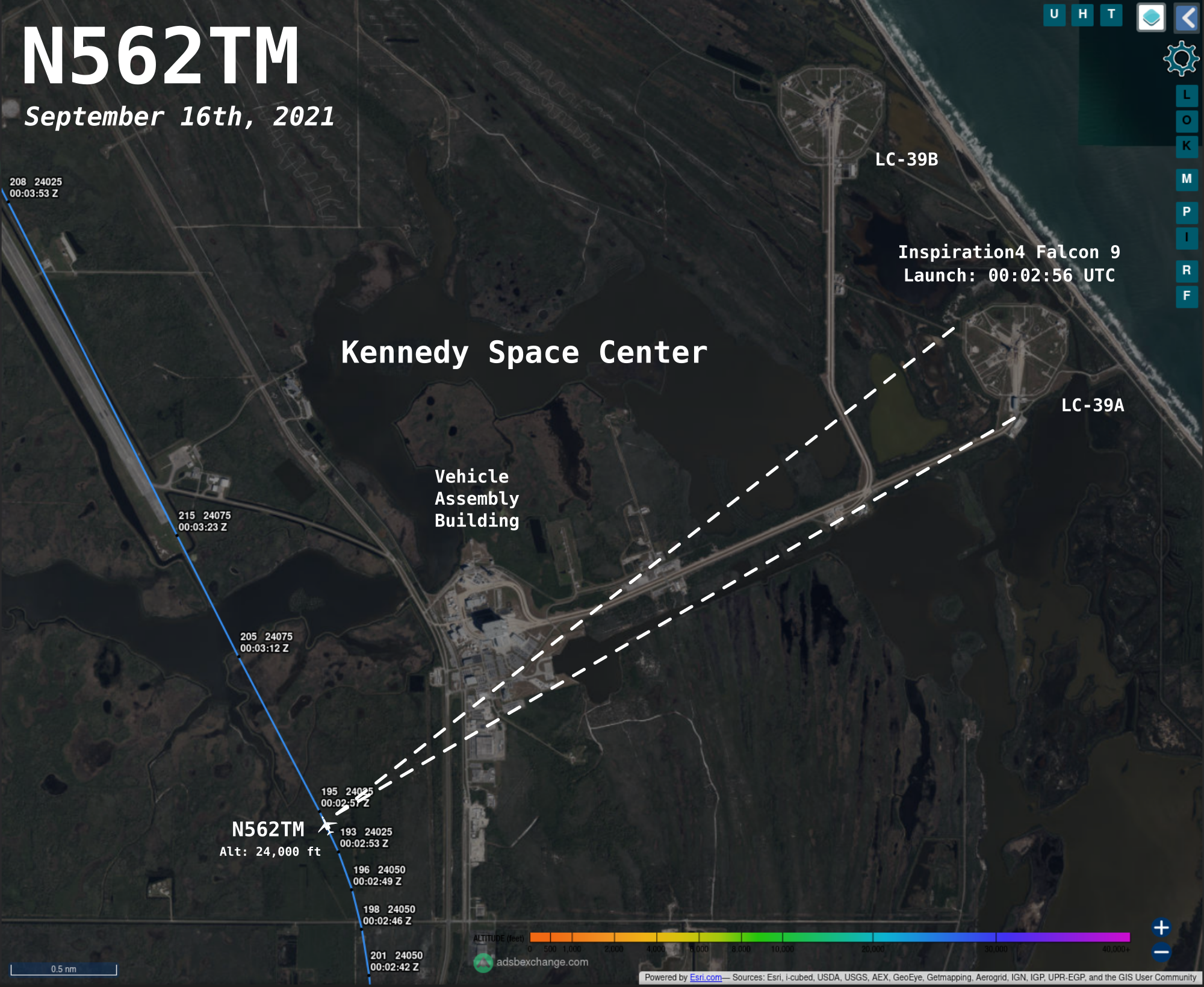 ADSB Exchange
The Phenom 300 jet was shooting footage for Netflix's "Countdown: Inspiration4 Mission to Space", a five-part docuseries that was filmed and released in near real-time during the preparation and launch of the SpaceX mission. The footage shot by N562TM was shown in the fifth and final episode of the docuseries, including this particularly notable view of the rocket's liftoff.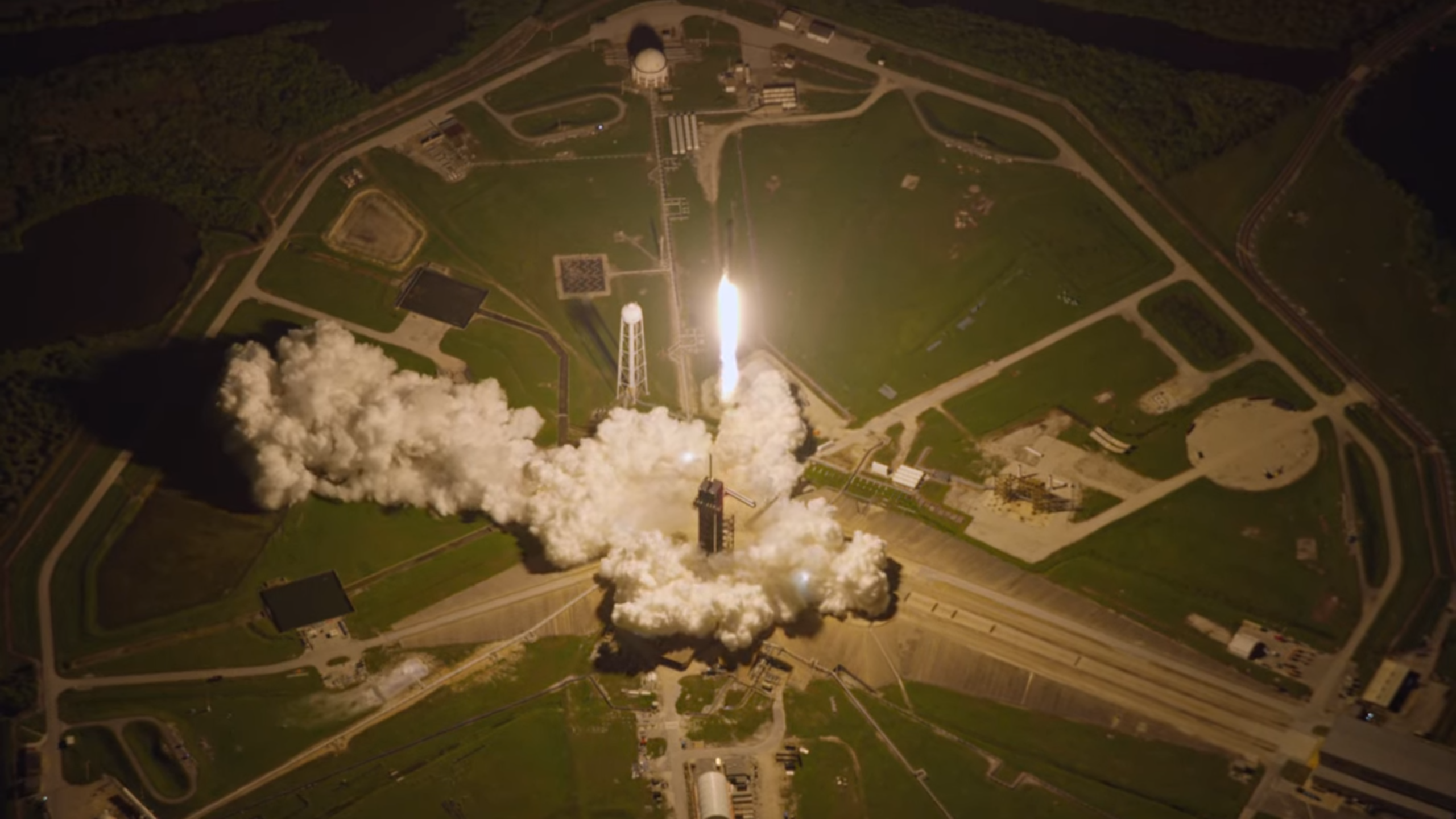 Image: Netflix's 'Countdown: Inspiration4 Mission to Space'
Aerial filming of the launch sequence was coordinated and led by the production company V/SPEED, who soon after the final episode was released to the public, posted footage of the launch and described the level of coordination that it involved.
On launch morning we were able to get up close and personal with the Falcon 9 rocket as final preparations were underway. Then that evening from 24,000' and only 3 miles west of the pad, we had a chance to provide a breathtaking new look at what it really looks like when the candle gets lit. Receiving the trust of so many agencies… NASA, SpaceX, the FAA, USAF, KSC, Space Force and others was humbling. Working in a sliver of airspace, just above stall speed, making tight timing turns to be perfectly on course at precisely 20:02:56, then acquiring in the dark, with proper focus and exposure, a target that becomes as nearly as bright as the sun took every member of the team executing to perfection. We couldn't be more proud of the team.
To pull off this amazing launch footage, V/SPEED turned to the unique capabilities offered by N562TM, a former private charter jet turned high-end aerial filming platform.
The 2011 Embraer Phenom 300 jet had been registered in November 2015 as N317FL to Valley Horizons LLC, a California-based company apparently affiliated with Jonathan Spano. Spano originally began flying as a pilot to support his corporate travel needs as co-founder of Traffic Management Inc, a full service traffic management company and the "largest privately-owned minority business based in the United States". He discussed his unique aviation history in a video tour of a different Phenom 300 jet (registered as N95HE to Valley Logistics LLC) earlier last year.
Re-registered as N562TM in March 2016, the Phenom 300 jet had undergone major renovations and updates and was first spotted in its current paint scheme around the same time. A few years later, by the summer of 2019, N562TM had undergone even more unique modifications.
After over a year in the making we have successfully transformed this Phenom 300 into this quite capable high speed high altitude filming platform. With 2 camera systems installed and a full crew the performance is still impressive!
The Phenom 300 jet had been specially modified with the mounting of dual 6-axis, gryo-stabilized SHOTOVER F1 camera mounts, a control and stabilization system compatible with high-end digital cinema cameras such as those offered by camera manufacturer RED.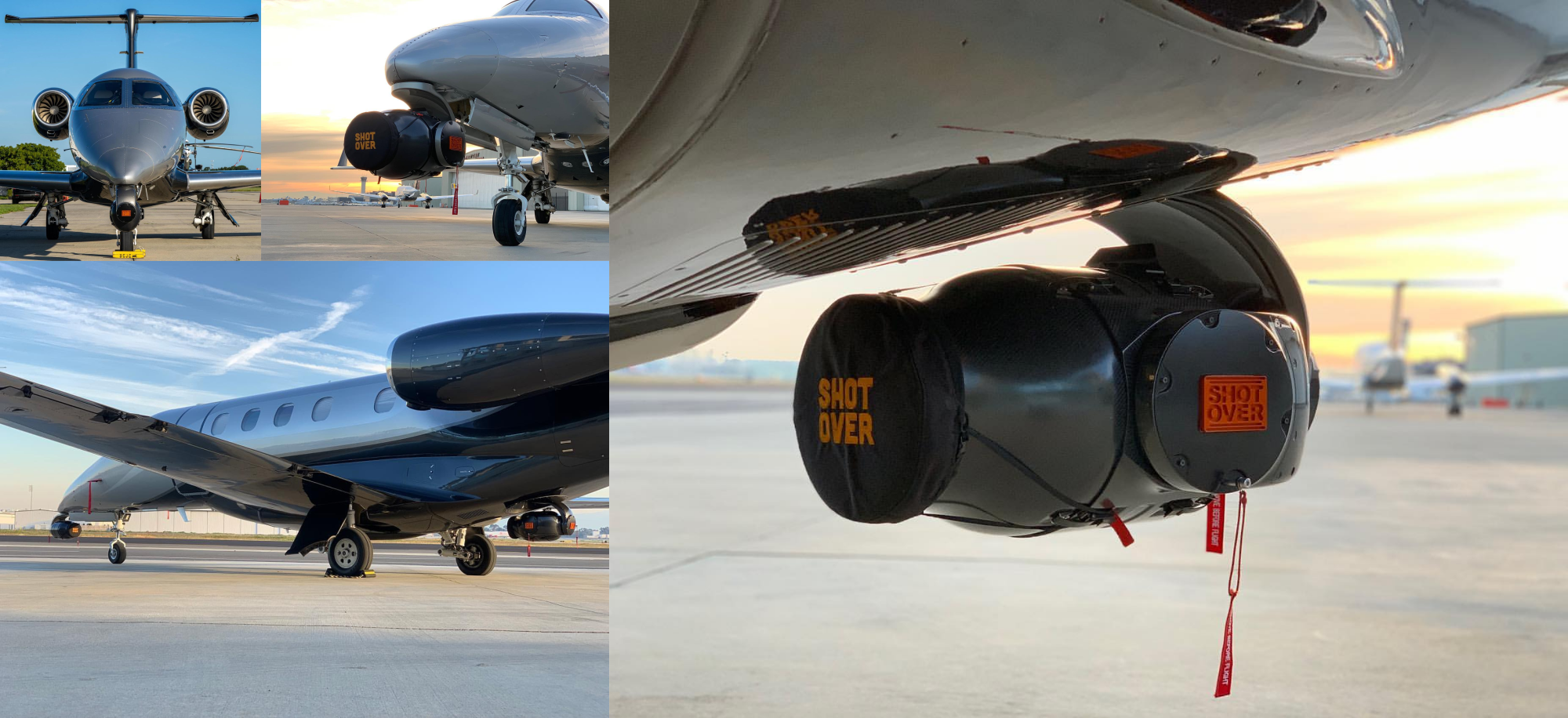 The interior of the jet had also been modified to include the supporting equipment needed to control and coordinate the camera systems during aerial filming.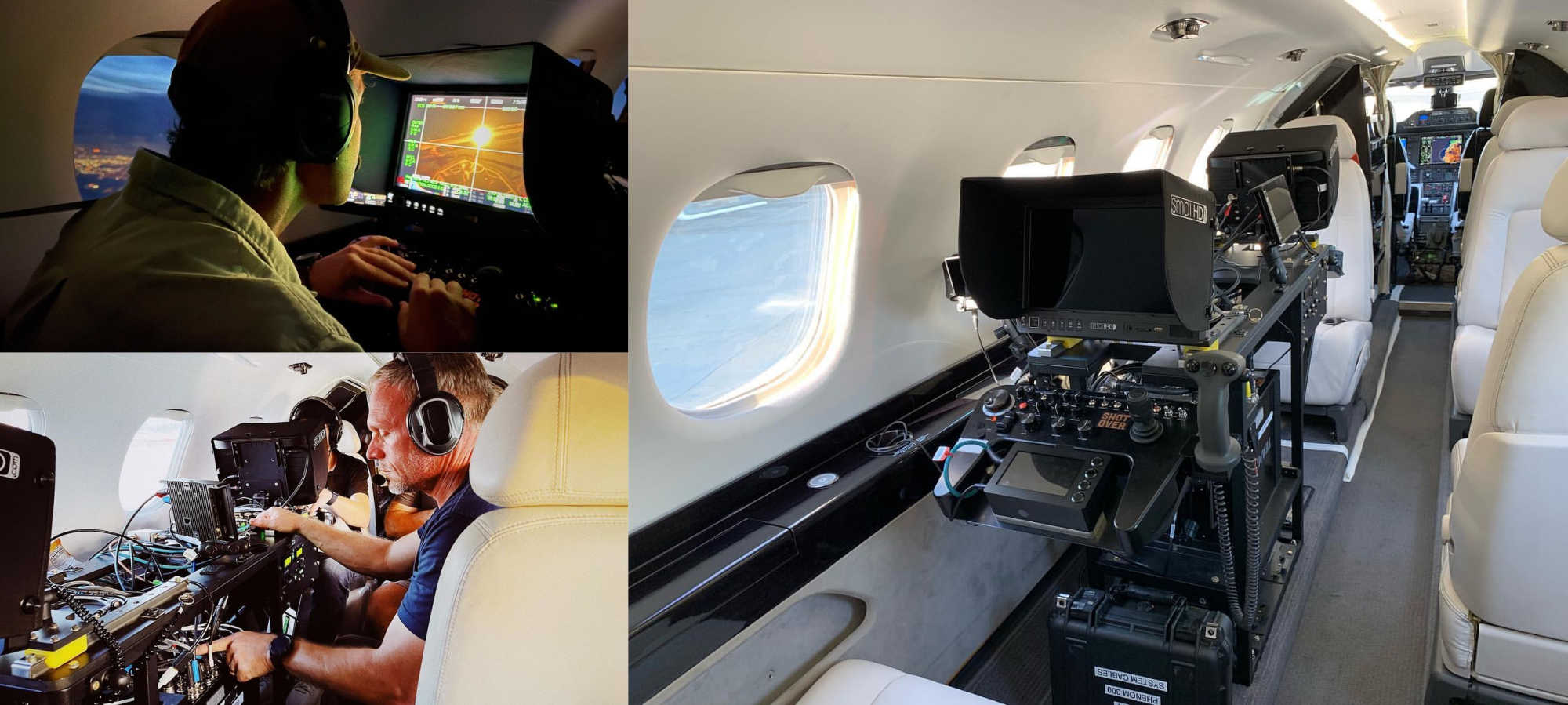 Soon after these modifications were completed, the Phenom 300 jet took part in aerial filming for the production of the upcoming movie "Top Gun: Maverick". By the end of June 2019, the jet had returned from "the most amazing week of shooting" in Fallon, Nevada according to a post by Spano, apparently referring to aerial filming for the movie that took place at Naval Air Station (NAS) Fallon, home of the Naval Fighter Weapons School aka TOPGUN.
A War Zone article in late 2019 highlighted the work of Kevin LaRosa II as aerial coordinator and lead camera pilot for the new movie, in which he described the unique filming capabilities provided by the Phenom 300 jet.
The Phenom Camera Jet with my Co-Captain @jonathan_spano was chosen for any extended over water operation, extended range missions, or complex sequence that needed the flexibility of carrying two Shotover F1's at the same time with different lens capabilities.
According to LaRosa, the extended range and dual camera capabilities of the Phenom 300 jet complimented the more acrobatic features of the Aero L-39 CineJet™ aircraft, which were instead "chosen for most of the dog fighting and low level high energy type flying" during filming.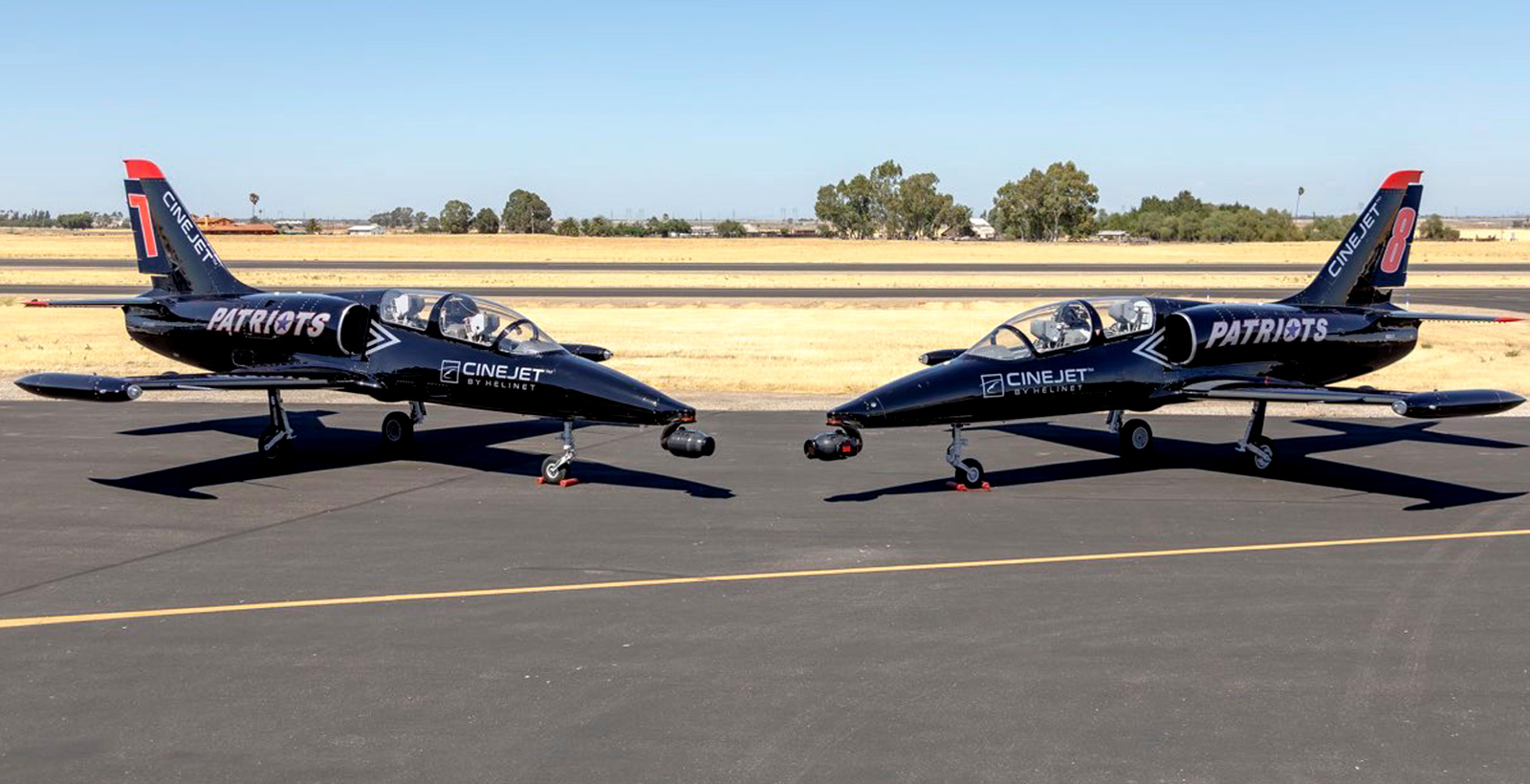 Image: CineJet™
In a February 2020 post, LaRosa noted that he and Spano were pilots for the Phenom 300 jet and that its camera gear was provided by CineJet™ owner Helinet Aviation as well as Team5 Aerial Systems, a "global provider of aerial camera systems for the motion picture, television and advertising industries". A profile for Team5 ( @team5aerials) mentions that they are exclusive partners of the Phenom Camera Ship, a seemingly official title for N562TM with its own Instagram account ( @phenomcameraship) that lists Spano as Chief Film Pilot, along with its own website.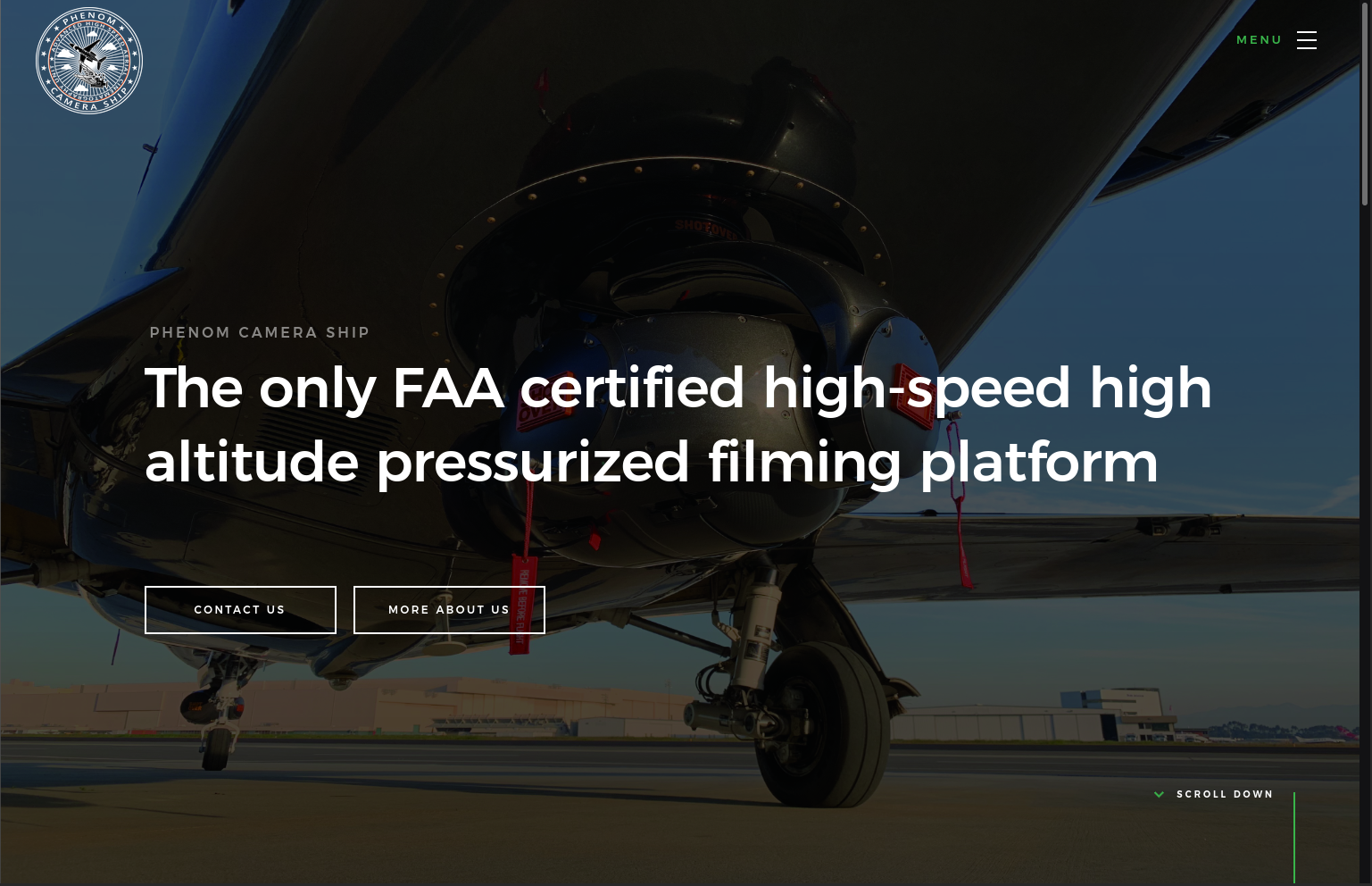 Image: Phenom Camera Ship
We will likely soon see more epic footage from this highly unique Phenom 300 jet. From practicing low and slow flying passes or filming the launch of the latest and greatest private jet, N562TM is certainly a new and exciting aerial filming platform. And with both a new Top Gun movie and a historic SpaceX launch under its belt, the future already looks bright for the Phenom Camera Ship.
Posted on:

October 26, 2021

Length:

5 minute read, 1030 words

See Also: