Top 3 Travel Highlights from 2016
Travel highlights from 2016 including the Formula 1 Grand Prix in Monaco, John's Glenn memorial service in Ohio and a lightning conference in Portugal.
Formula 1 Grand Prix in Monaco
I happened to be in Paris, France for work in early 2016 and luckily enough, the 2016 Formula 1 Monaco Grand Prix was happening my last weekend there. I've been a Formula 1 fan since my engineering grad school days, and I couldn't pass up an opportunity to check out the historic Monaco Grand Prix.
I only went to the Saturday qualifying session since I was flying out on raceday Sunday, but I bought a ticket to Grandstand K and had a beautiful view of the Monaco harbor.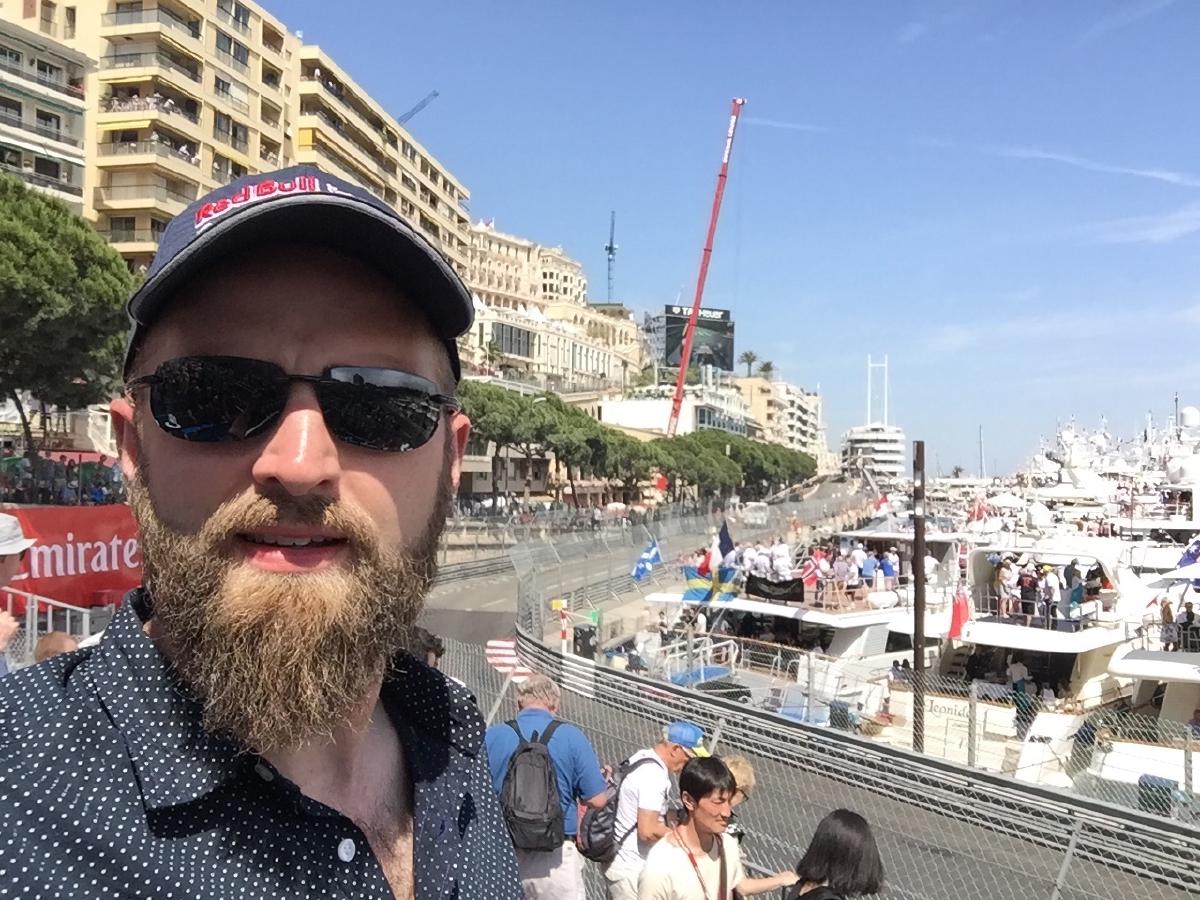 There are two feelings from that experience I'll never forget: when I first heard the Formula 1 engines revving off in the distance as they took to the track, and the painful, ear-shattering power of the GP2 cars speeding by.
I'm lucky to have been there as I also got to see one of my favorite drivers, Red Bull Racing's Daniel Ricciardo, get his first ever pole position during qualifying!
Unfortunately his race day didn't go so well…
Lightning Conference in Estoril, Portugal
Yeah, that's right, a lightning conference!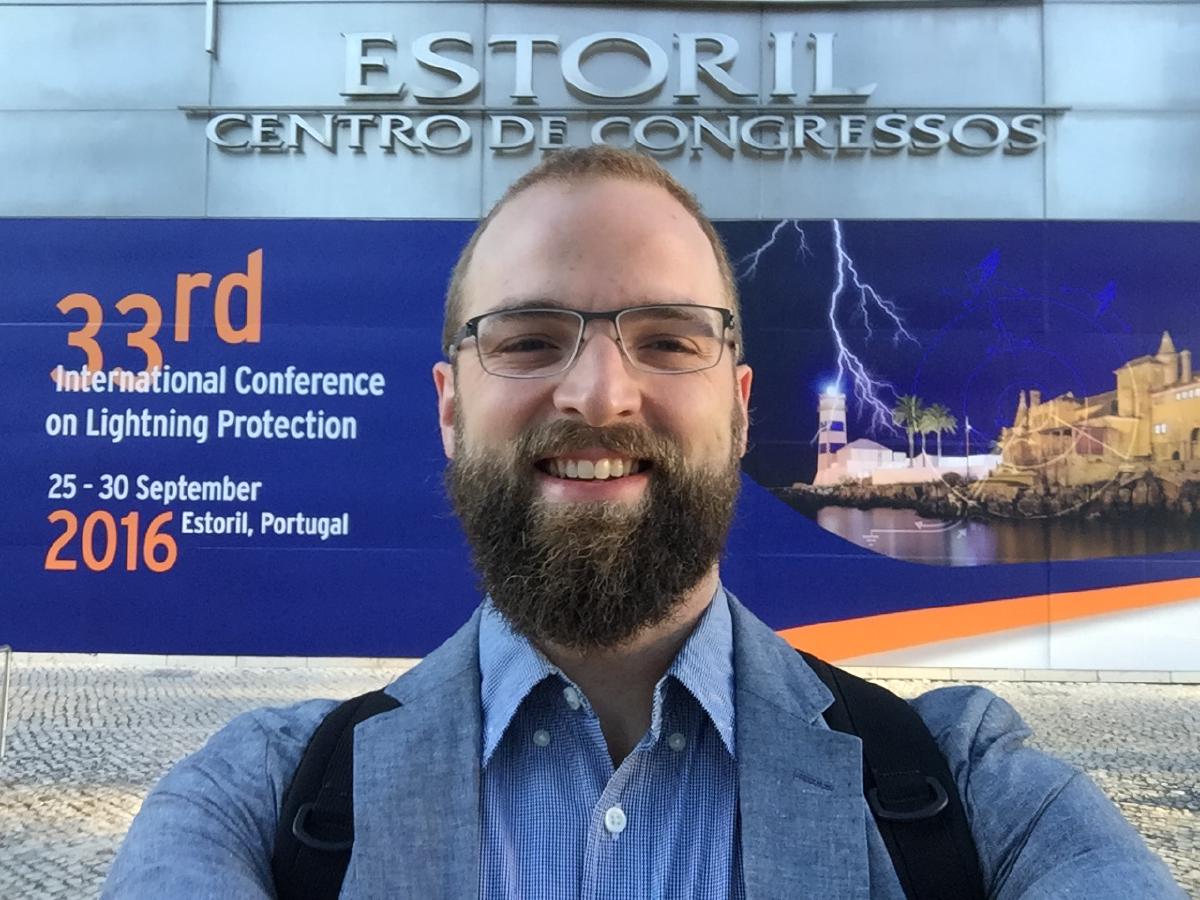 I was very fortunate to attend the 33rd International Conference on Lightning Protection (ICLP) in Estoril, Portugal. In my role as a Fleet Lead Engineer for EDF at the time, we had seen a lot of lightning damages to our wind turbine fleet that summer. I had started to learn as much as I could about lightning physics, how lightning damages wind turbines and how protection systems are used to mitigate that damage.
I was ordering reports for historical lightning strike data, calling up lightning specialists to learn more about lightning location services, studying photos of lightning-damaged fiberglass and carbon fiber wind turbine blades, reading textbooks on lightning physics and just learning everything that I could about lightning.
So when a conference on lightning protection came along, I knew I had to go to learn more. Even though I had been learning what I could about lightning online, it didn't prepare me for all of the new information I learned at the conference. It was one of those very mentally rewarding experiences where you just drink from the firehose of information to learn something new. And it gave me a great story to tell people that I've been to a lightning conference!
John Glenn's Memorial Service in Columbus, Ohio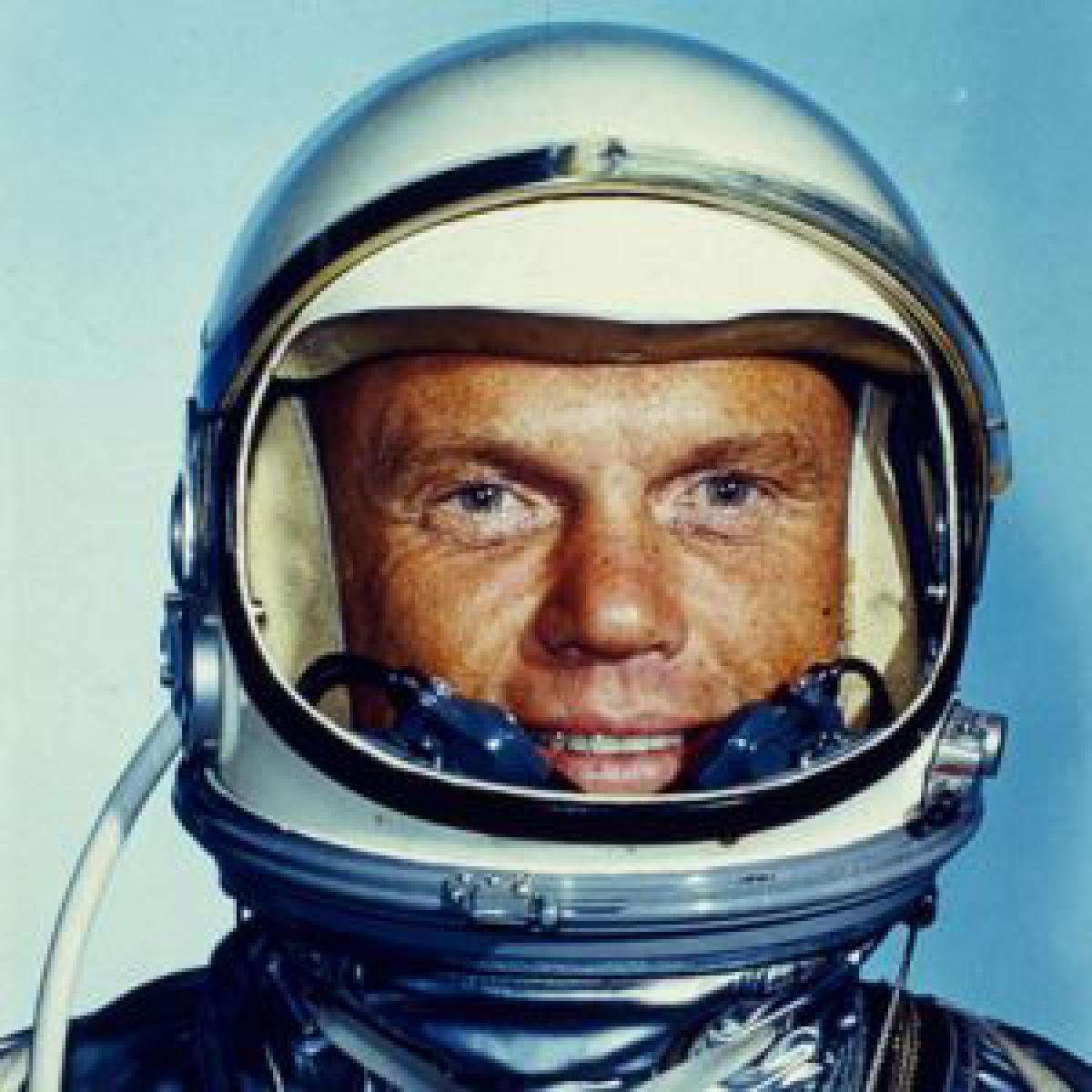 John Glenn died December 8, 2016 in Columbus, Ohio.
It's hard to overstate his accomplishments in life, but he was an Ohioan, a Marine pilot, the first American to orbit the Earth, a senator and also the oldest person to fly in space.
I happened to be in Ohio visiting family in mid-December 2016, and had heard of his recent death. But it wasn't until I had made plans to visit friends in Columbus that I realized his memorial service was happening and would be open to the public. I bought a ticket online the day before, not knowing what to expect.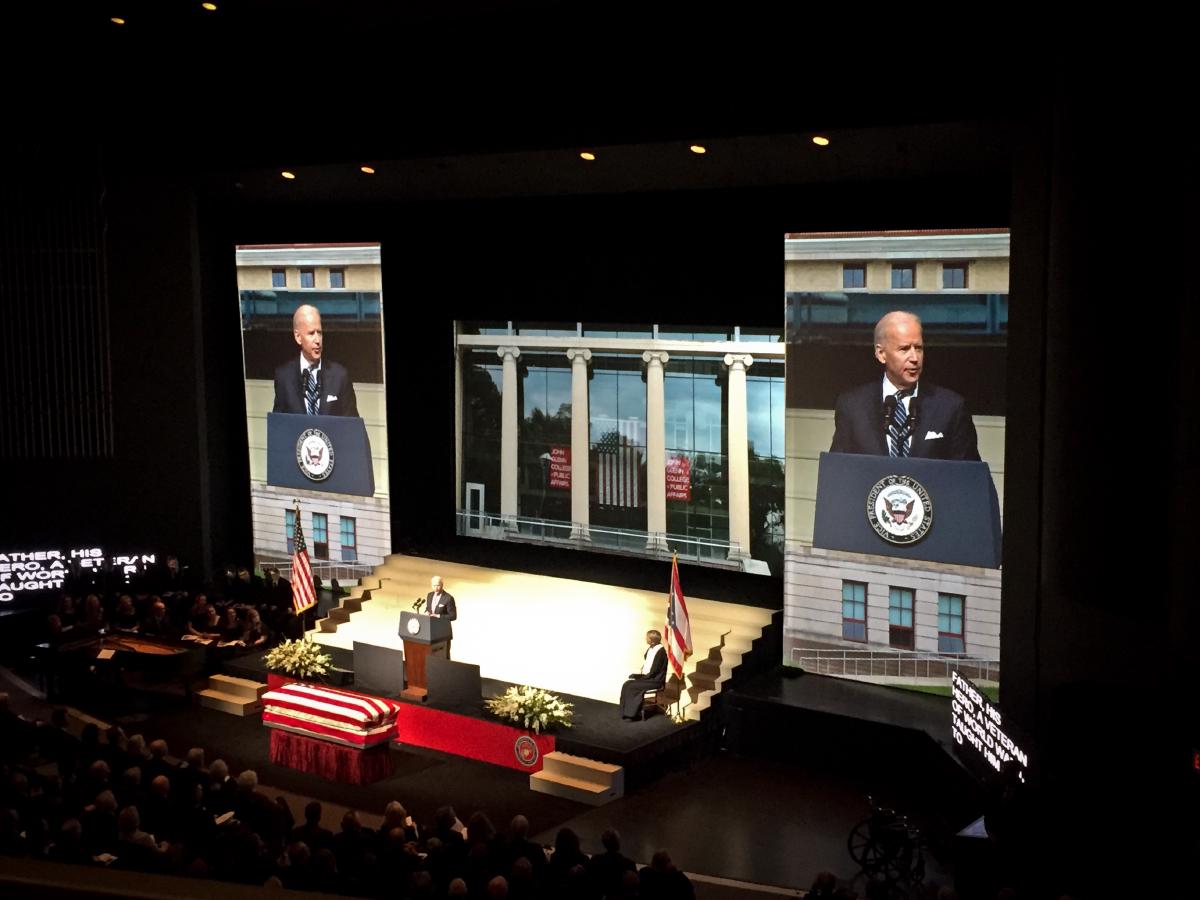 It was a rather unique experience to say the least. I sat in the auditorium watching and listening to former NASA administrator Charles Bolden and then Vice President Joe Biden reflect on the life of a colleague and a friend. Video of the memorial service is online and I recommend you give it a listen. Biden's speech in particular was surprisingly powerful.
And then, only a month later, I was in Washington DC and, as you can imagine, I spent a lot of time in the National Air & Space Museum. Of all of the historic aircraft and aerospace memorabilia I saw there, one piece in particular stood out to me.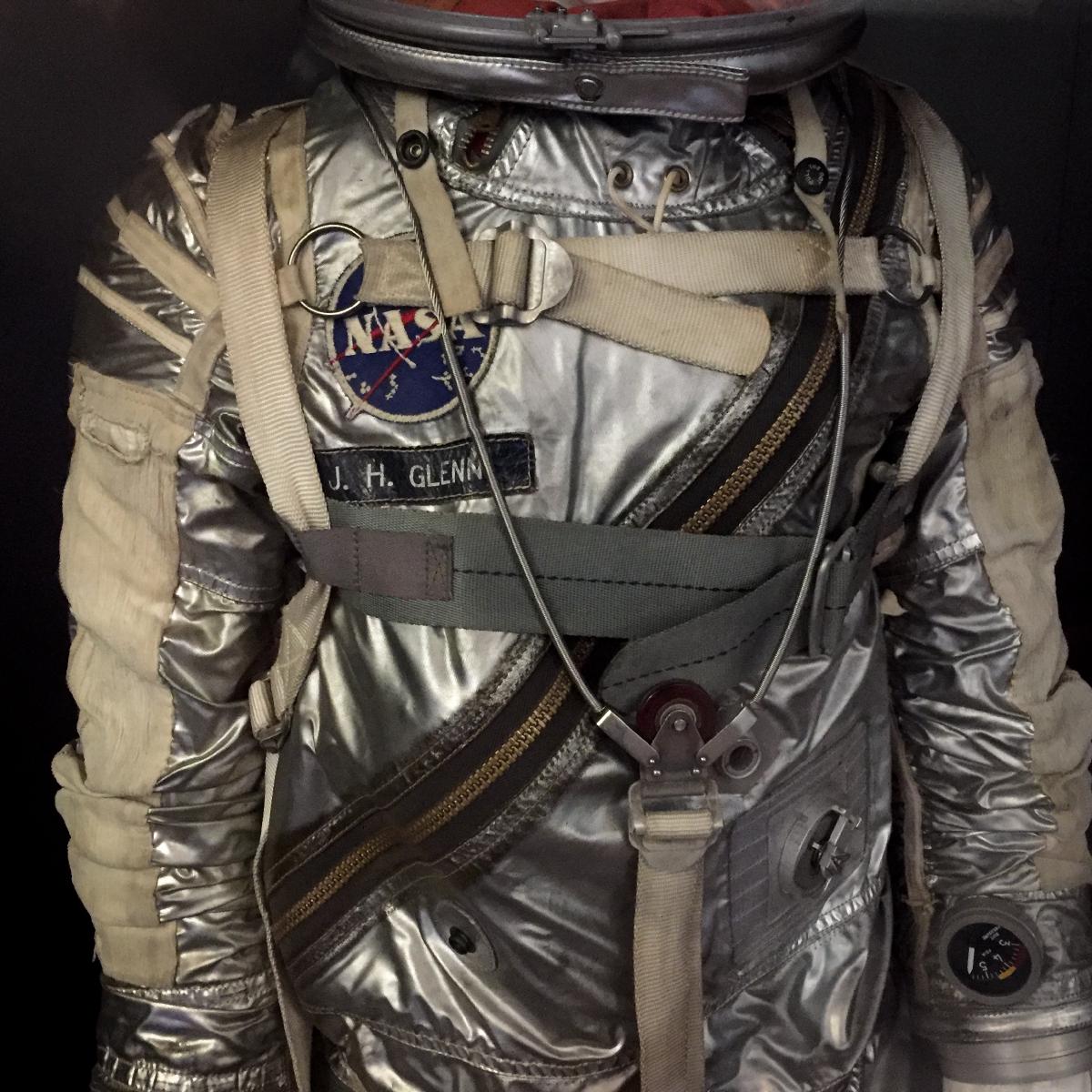 Standing in front of John Glenn's original spacesuit from his historic Friendship 7 flight, I thought back to everything I had heard at his memorial service. I was saddened by his passing, in awe of the life he lived, and staring in wonder at a piece of history, all at the same time.